Nicholas C. Rossis
I had a good laugh when I read on Quora this brilliant answer by Jay Cashen, and just had to share! The question, of course, being what happens to all our missing socks…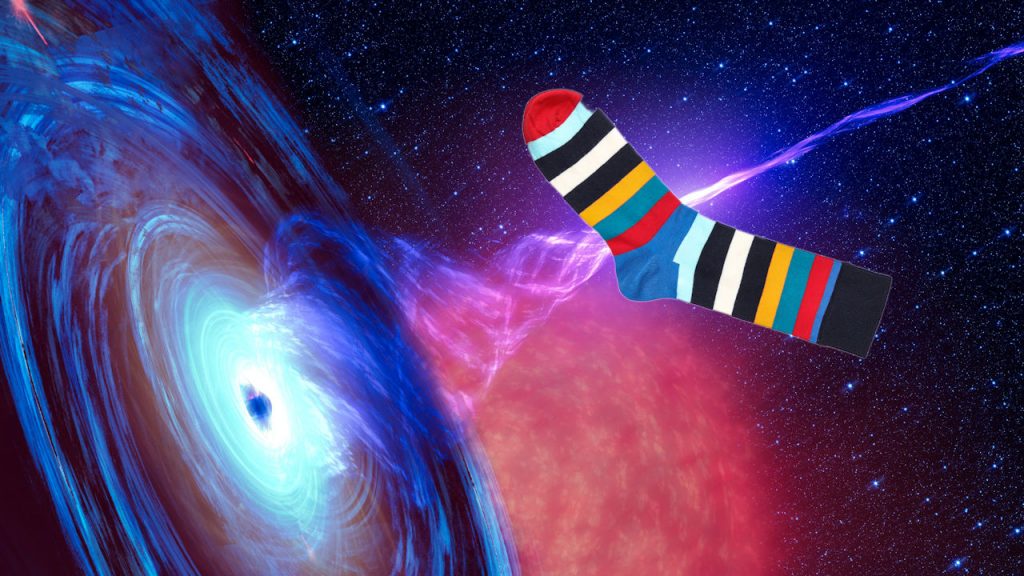 What happens to all our missing socks?
Washers spin clothes at high revs. That generates high centripetal acceleration which an instrument in the washer would experience as indistinguishable from a very strong gravitational field (Principle of Equivalence).
Einstein's General Relativity (GR) tells us that spacetime is warped or curved in such a region.
Now the radial field in the washer has unusual properties vs a normal gravitational field due to a large mass like the sun or white dwarf, neutron star, etc:
Although it is causally connected to 'asymptotically flat spacetime', and thereby satisfies an important requirement of the Singularity Theorem (Hawking and Penrose), for black hole formation, the real reason you don't disappear down a…
View original post 1,288 more words